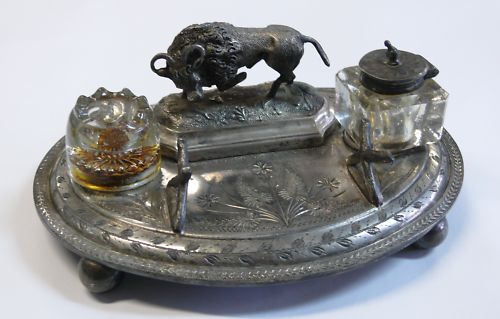 Antique Silver plated James Deakin ink set with buffalo
SKU:
A$185.00
A$185.00
Unavailable
James Deakin and Sons, Sheffield silver plated ink desk set with a buffalo.
The desk set is 21cms wide.
Slight dent to the side near one of the legs.
The ink well may not be original as the are not matching (one is missing the cork under the glass foot).